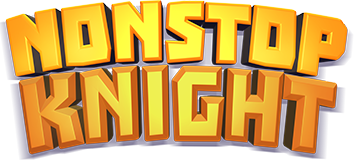 Today is Friday, August 18, 2017, 13:08(UTC)
Nonstop Knight is a new edition to the clicker genre of games, with a twist. You play as an adventurer navigating through treacherous dungeons, progressing through the levels, collecting items and pieces of equipment to help you on your way.
Make a wiki account to start helping out and to keep track of your edits, where anyone can edit! We are currently editing 68 pages with 793 edits in total, and we need all the help we can get!
Offical Sites
Edit
Ad blocker interference detected!
Wikia is a free-to-use site that makes money from advertising. We have a modified experience for viewers using ad blockers

Wikia is not accessible if you've made further modifications. Remove the custom ad blocker rule(s) and the page will load as expected.