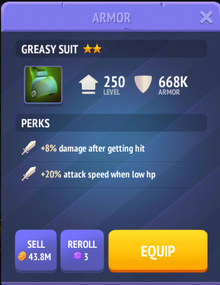 Greasy Suit is 2 star armor (sometimes referred to as helmet) with standard roll attributes.
It can be looted from the Fisherman's Chest.
The slang term for this piece of armor is also referred to as "Sassy Suit" due to its high volume of grease. It's so dirty, so sassy...